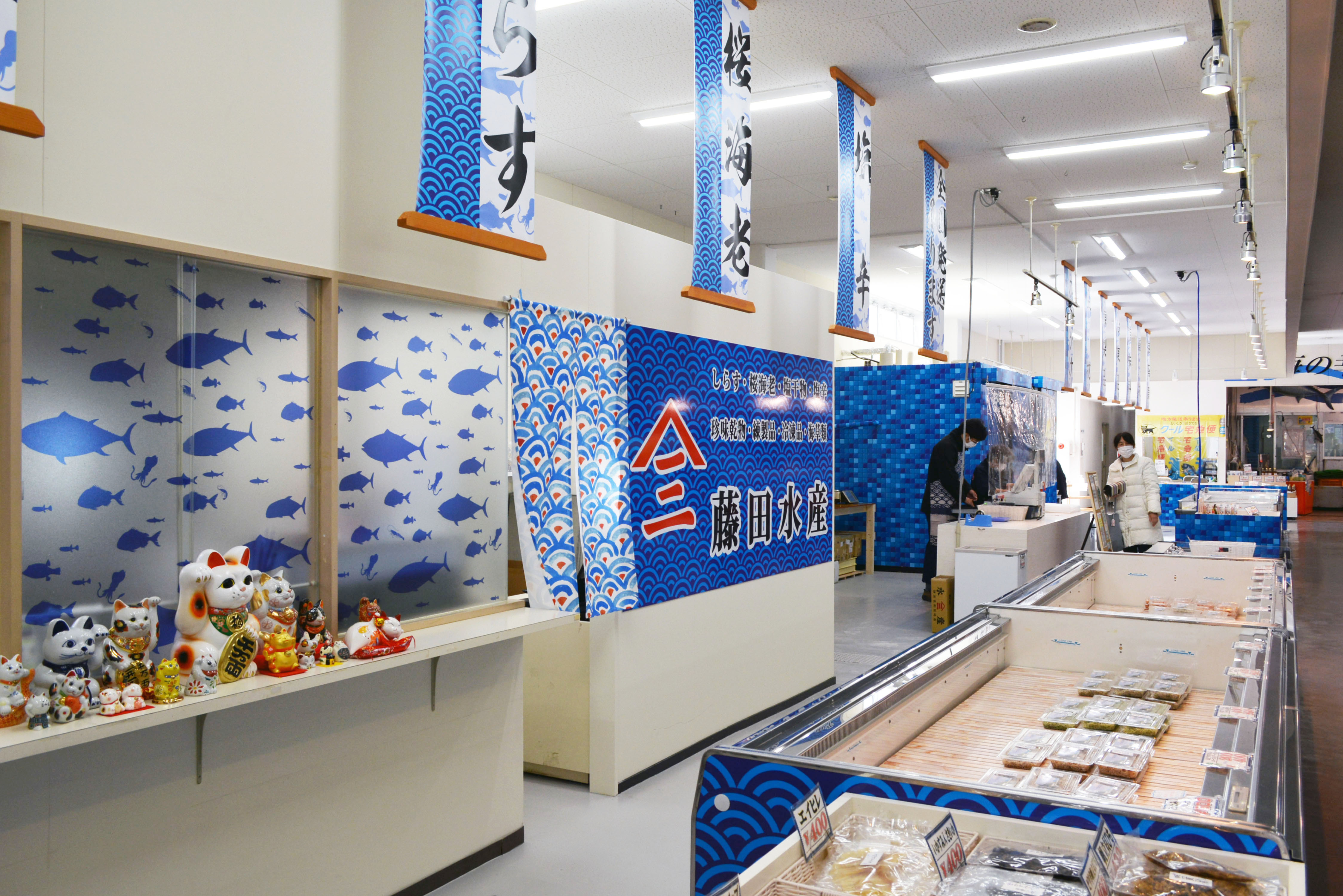 Please come to the gem of the shirasu shop at the southernmost point of Shizuoka Prefecture!
It is the southernmost seaside shirasu shop in Shizuoka Prefecture.

Yamasan Fujita Suisan御前崎港In addition to various products using shirasu landed in, dried local fish and processed products,ここでしかThere are many things that can not be made.
In addition, we have a large selection of delicious seafood from all over the prefecture and nationwide.

We also accept nationwide shipping and delivery to people in and near the city
Please feel free to contact us by phone, fax, e-mail, etc. for delicious seafood.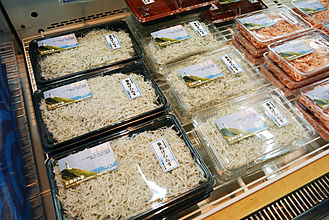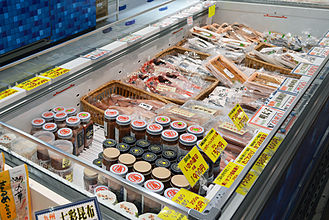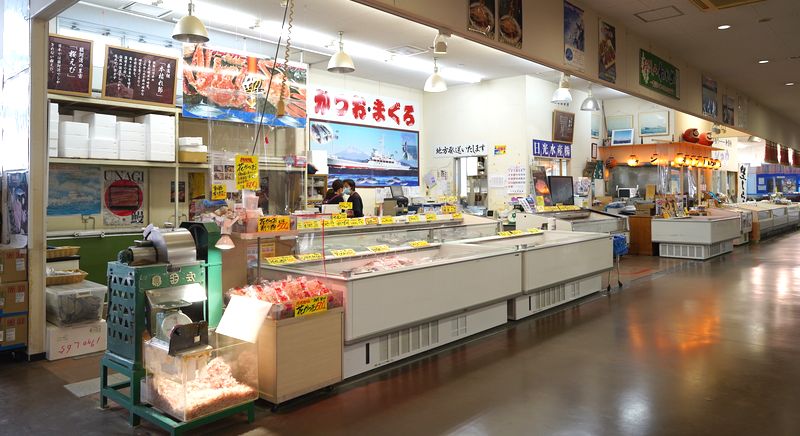 Please enjoy the seafood of the world unique to Abashimoto!
From the sea of the world to the table!
Honmagu. We sell south, bachi, and bin long mellows in various blocks.
We only order and sell good products from the Pacific Ocean to the Atlantic Ocean, the Bering Sea, the Indian Ocean, etc.
"Squid soft yaki" where you can enjoy freshly baked at the store is also very popular. There are also a wide variety of Osaki features such as Shiba-no-ly, ao-no-lysaki, and iwa-no-ly.
御前崎But the bonito flakes of honbushi are on sale for hand-crafted demonstrations!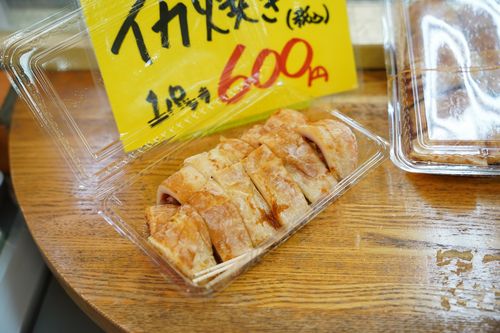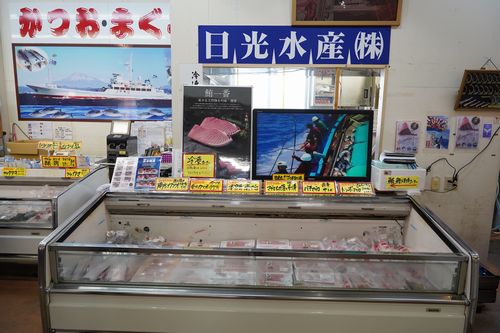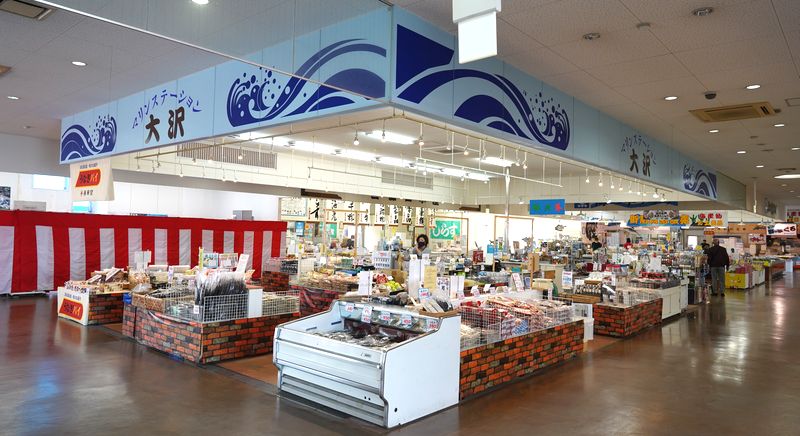 Leave it to us for seafood and souvenirs from katsuobushi made by the exquisite 50-volcano manufacturing method!
なぶら市場海遊館It is a shop in front of the entrance.
We have a variety of marine products such as wakame (wakame) and bonito flakes made by local 5 volcanoes.
In addition, please leave the souvenir goods in Shizuoka Prefecture such as sweets, rice crackers, cookies, etc.
There are also a lot of original products that can not be bought else time.
Please come to shopping for seafood and as a souvenir of your trip.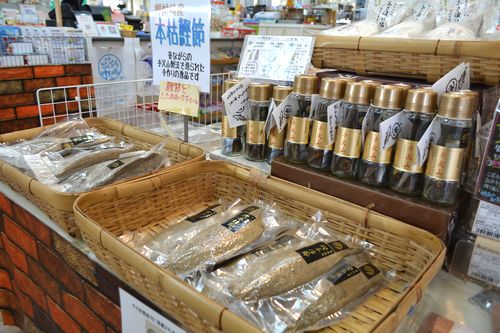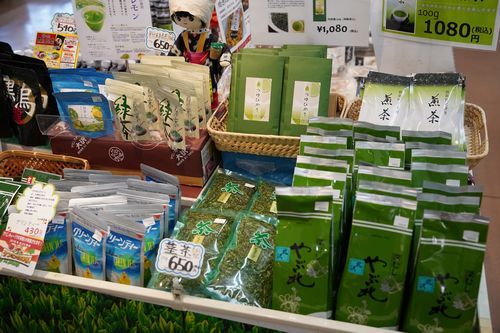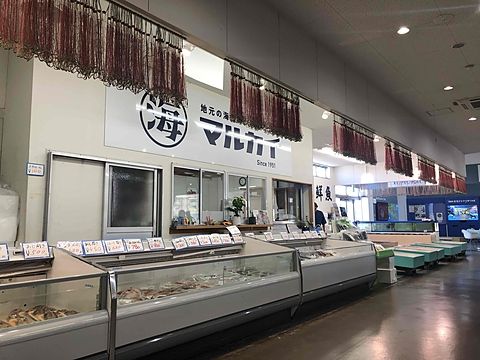 After buying a single-bottle fish from the local Yosaki, cut it for free
ヤマショウMost of the fish were caught at the local Osaki Port. That's it.御前崎I'm confident in the fish.
One-bottle fish is cut free of charge in the store.
御前崎港Of"Auction"there are twice from 7:00 a.m. and 2:00 p.m.
Therefore, freshly caught pichi pichi fish are lined up in the shop twice a day, not only in the morning but also around 14:30.
It is the back of our store that you come to the store around this time.
1If you come to the store many times instead of degree, you will understand the true goodness of our store.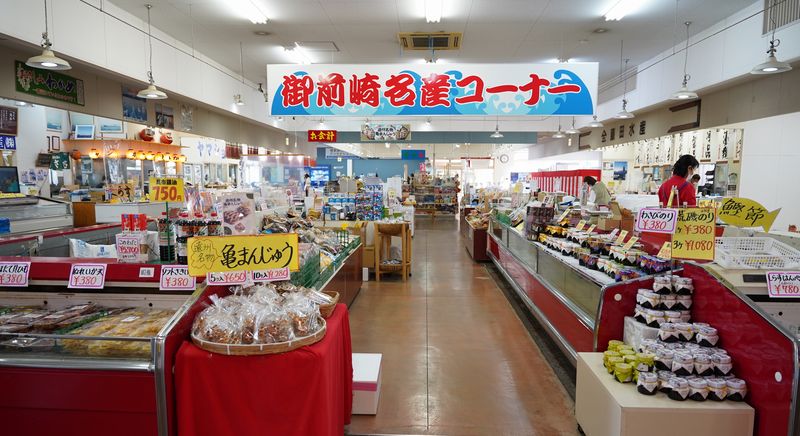 Anything from fresh fish to dried fish to processed products
海の幸プラザ
And now
なぶら市場海遊館
in the back space in front of the local
御前崎
and fresh fish and shellfish from Shizuoka Prefecture.
Please leave it to the purchase in the box from one cut and one fish.
また
海遊館
In the space in the back of the center, we sell a wide range of products from dried fish, dried food, tsukudani, salty, frozen food to sweets at low prices.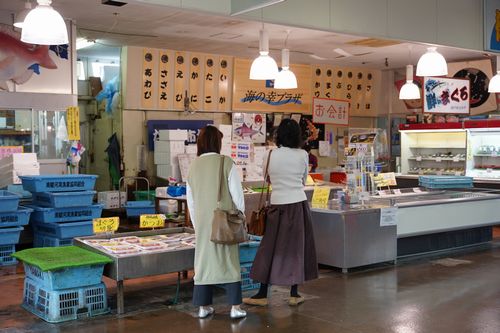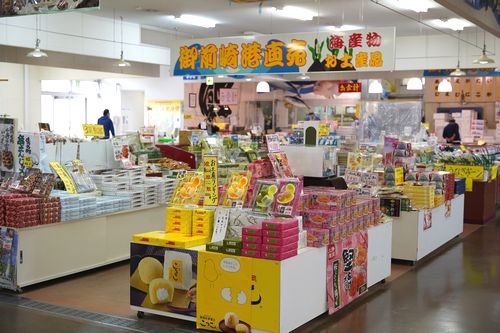 There are many recommended local products of Osaki City Chamber of Commerce and Industry members!
御前崎市商工会It is an antenna shop with a lot of local items of member companies and shops.
Local御前崎茶processed marine products, local御前崎It is popular for its unique seasonal masterpieces such as the origin of ito-dried fish, apparel products, and goods.
At the back of the shop, there is free Wi-Fi and an information dissemination space where you can charge for free. There is also a kids' corner, so please use it for a break.
御前崎In commemoration of coming to , please enjoy the products that are only here, such as gifts and souvenirs for home use.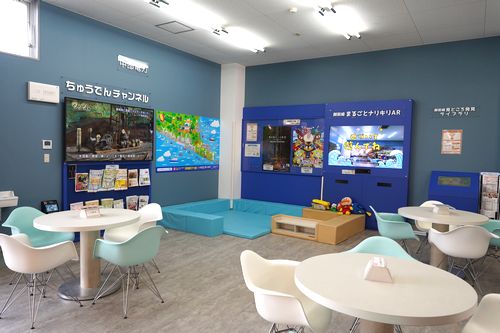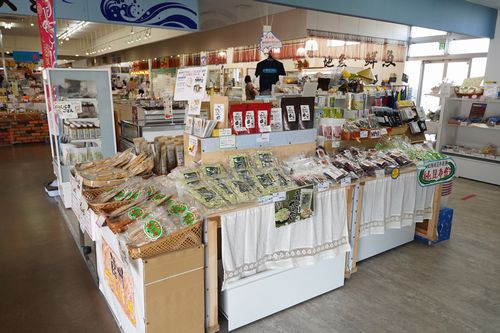 This page has been translated automatically. Please note that it may differ from the original content.