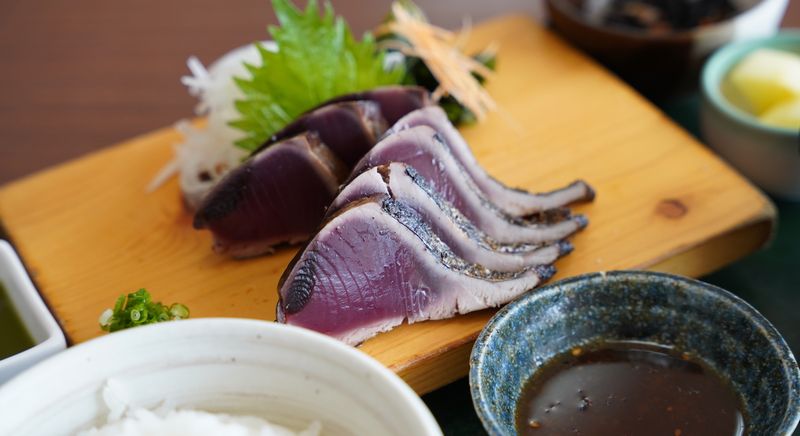 I grill the special bonito when I caught it by one fishing.
One of our own fishing boats「日光丸」After receiving the order, the special bonito directly managed by the ship's head is broiled with the flame of straw.
Please fully taste the flavor unique to straw grilling with a fragrant and umami!
In addition, we look forward to your visit with a colorful seafood menu.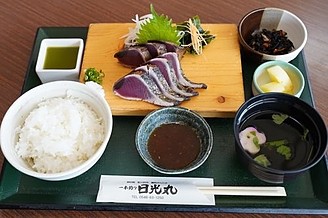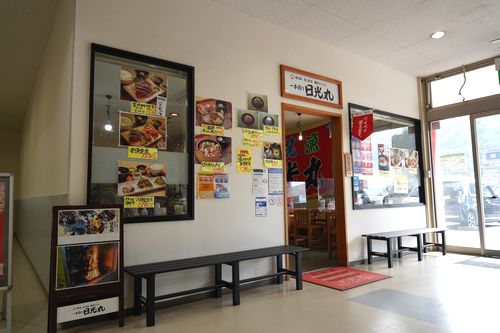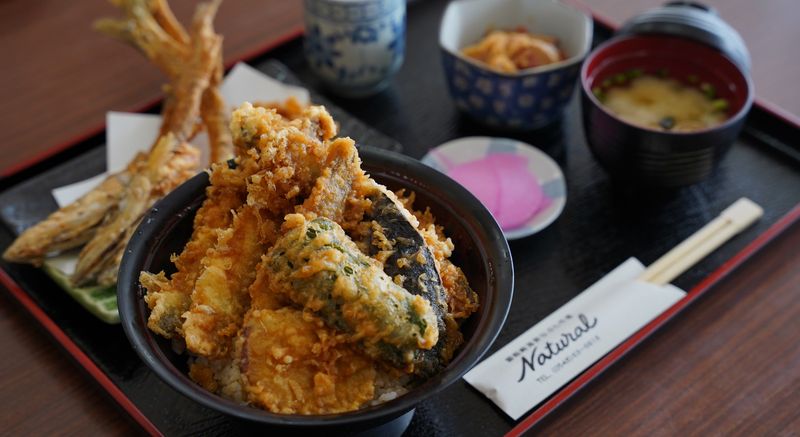 I know it on TV! Eat our proud menu!
TV Shizuoka "くさデカ(くさなぎ署の刑事)There is a popular menu that also appeared in.] There are plenty of menus using plenty of local Osaki fish and seafood.
なぶら市場When you come, by all means「ナチュラル」Please enjoy "Proud Are".
After 5:00 p.m., daily snacks are available. Depending on your budget, we can also prepare boats and hot pots.
Private "Meeting Room"(Reservation required)There is also, so please feel free to use it.
All the staff are looking forward to your visit.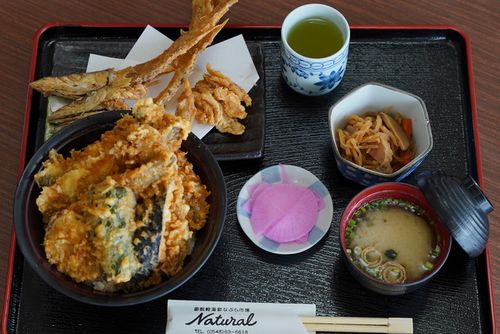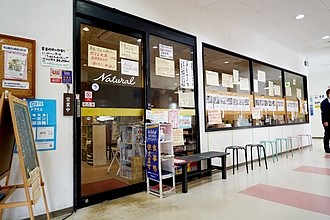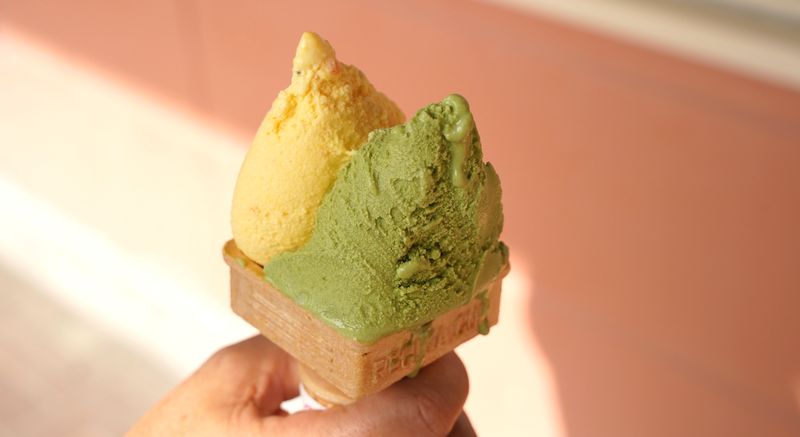 The most popular light ice cream is coco!
「マーレ」
The original menu "Sakisu Ice", which was invented by the manager himself from the time of opening, is popular.
It is an authentic gelato with a little salty and full of calcium using shisu from Yosaki.
Please also enjoy gelato using local Osaki and Shizuoka specialties such as tea, strawberries, sweet potato, etc.
If you want to enjoy your favorite taste with a single taste and two flavors, please enjoy a delicious time in the sea town of Osaki.
また、テイクアウトもお任せください。30分以内ならドライアイス無料サービスいたします。ステイホームの家族団欒に、暖かいお部屋でおいしいアイスはいかがですか?
お持ち帰りパック(写真)1500円も人気です。こちらは1時間までドライアイス無料。季節や保管場所にも寄りますが、最高4時間までの持ち帰りが可能です。お土産、お礼や贈答にも喜ばれています。地方発送も承ります。
【アイスの種類 】抹茶・煎茶・ミルク・あずき・ラムレーズン・かぼちゃ etc…
【期間限定品】新茶・いちご・さつまいも・すいか・栗 etc…
Please enjoy it once by all means.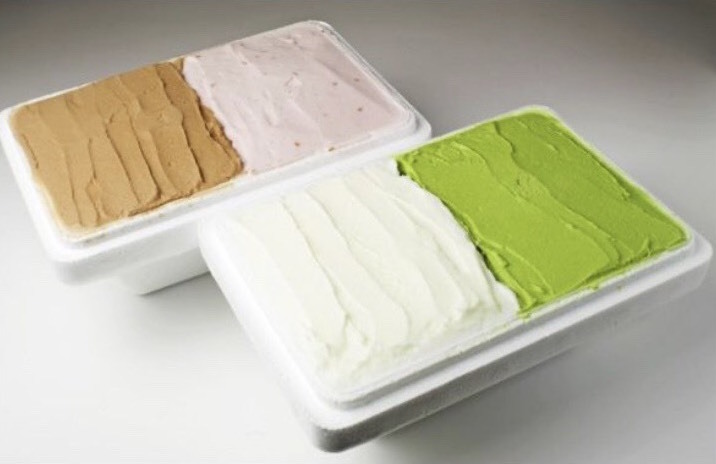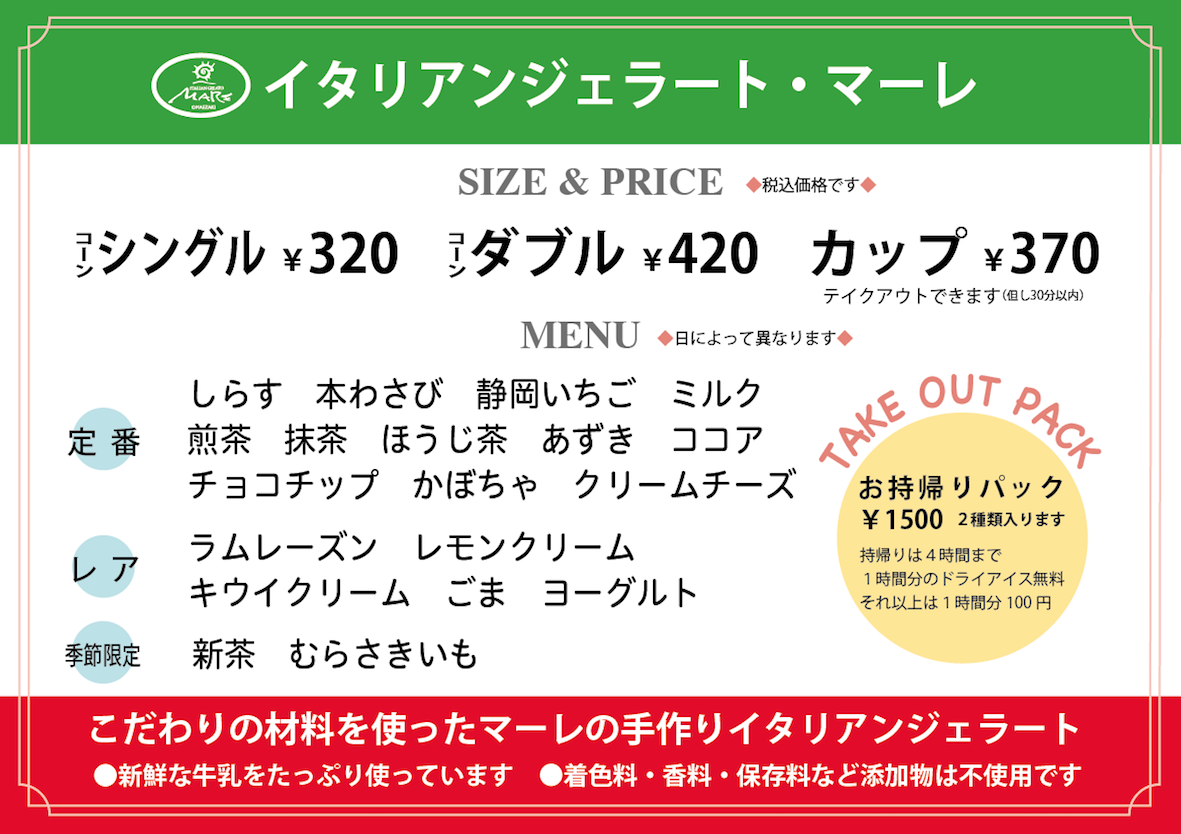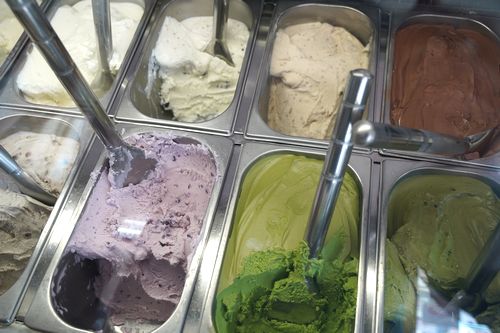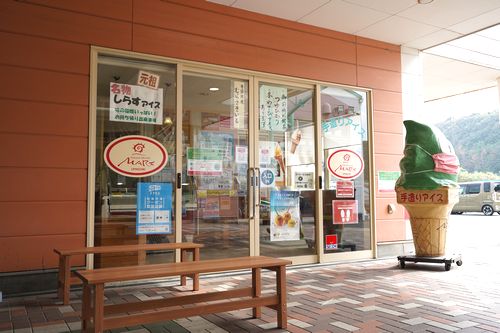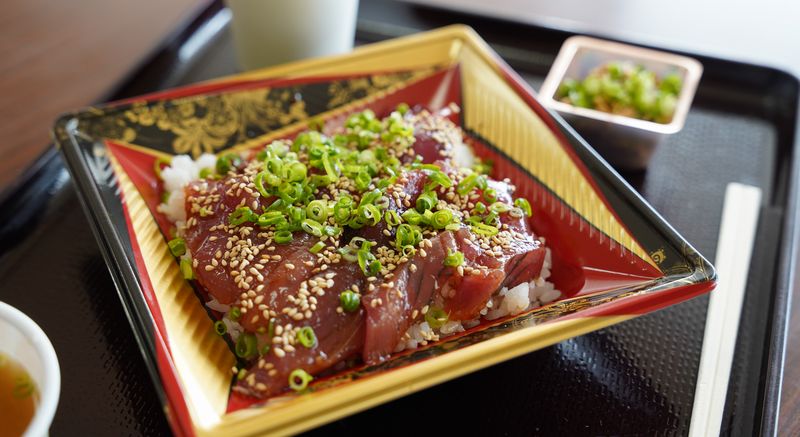 A new style sushi restaurant operated by a fish shop
The best ingredients that can be made because it is a fish shop and the good freshness are sold
「海幸」
です。
Please leave the take-home as well. Of course, you can enjoy it casually in the store.
From rice bowls, we can also order assued sushi okes and according to your budget. Please feel free to contact us.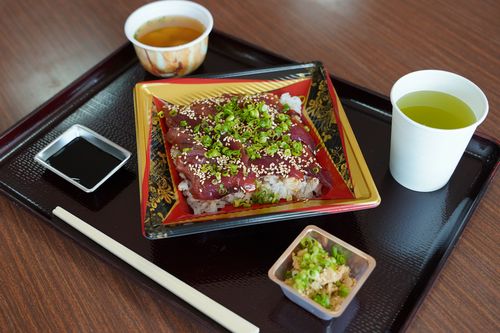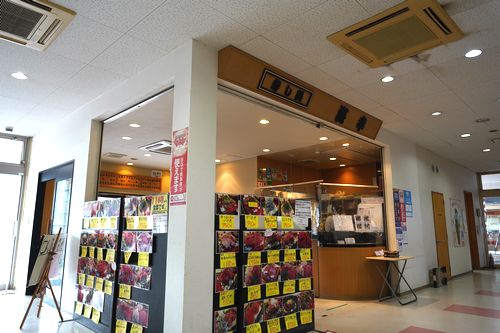 For group lunch, go to the large restaurant "Seafood"
なぶら市場食遊館
a large dining room around the best of
「海鮮」
です。
We are waiting for you to have a menu dedicated to reservations for group customers, such as gozen set meals and sushi menus.
* For the purpose of preventing the new coronavirus, reservations will be accepted for the time being up to 40 people.
This page has been translated automatically. Please note that it may differ from the original content.